Highly Integrated, Safer and High-speed Interconnected Avionics Solutions to Enable the Future Flight
2020-08-12
Shanghai, China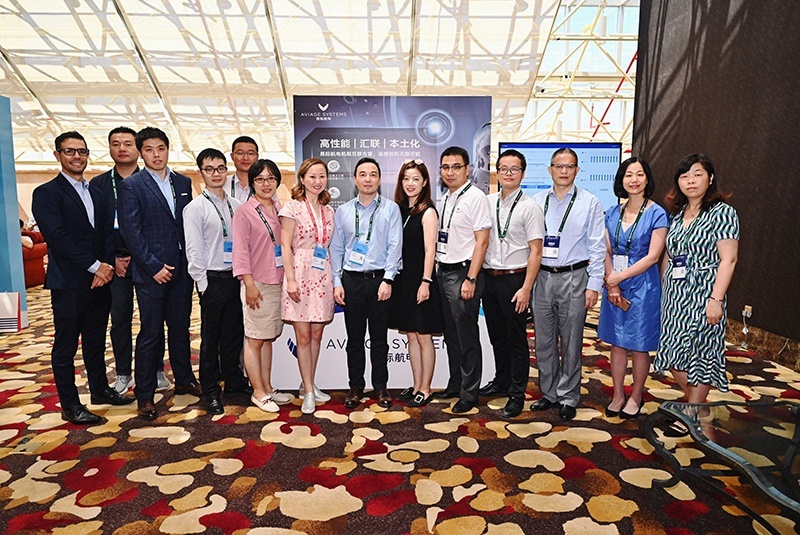 On 12th-14th Aug. 2020, the 9th Civil Avionics International Forum (CAIF) and 2nd Connected Aircraft China Congress (CACC) were held in Shanghai, over 600 guests and experts from domestic aviation and aerospace industry came to the event. Under the theme of "Safety, Reliability, Innovation, and Evolution", experts discussed about how to adopt emerging technologies in civil avionics industry, how to improve airworthiness and quality control systems, and how to accelerate the development of the industry in China. As more fleets are being equipped with In-flight Connectivity equipment, how to use digitization to make airlines flying smarter is another hot topic.
Electrification, Digitization, Connectivity and Automation are four key trends of civil aviation. How this will affect avionics industry? Mr. Larry Yust, Product Management Director-Integrated Systems of AVIAGE SYSTEMS, made an online live speech to share his understanding. Taking the electric powered vertical takeoff and landing (eVTOL) aircraft as an example, its avionics system needs very high levels of integration while requires high performance and extremely low SWaP (size, weight and power) at an affordable cost. Adoption of high-band sensors, big data and cloud technology will make eVTOL a more automated and intelligent aircraft. Although we're still facing challenges of safety, security and airworthiness, but the convergence of markets, industries and technology will speed up the development.
On CACC, Ms. Grace Jiang, Director of Aviation & Digital Business Development of AVIAGE SYSTEMS proposed that connection of 4As (aircraft, airlines, airports, and ATM) will be required by next generation of aircraft. Advanced digital information system can be used to improve the efficiency and safety of flight. AVIAGE SYSTEMS Inflight Connectivity Solution is based on high-speed Ku SATCOM systems. By connecting airborne avionics products we can provide various digital applications to crews and airlines to optimize the operation of the fleets.
"This is a great platform to meet upstream and downstream enterprises, where we can share our latest study and new technologies, meanwhile to hear feedback from the industry experts. And with all the good discussions, we all set the same goal to support development of China's civil aviation industry." Justin Min, Vice President-Marketing and Business Development of AVIAGE SYSTEMS said after the meeting.
About Us
AVIAGE SYSTEMS is a 50/50 joint venture between General Electric Company (GE) and Aviation Industry Corporation of China (AVIC) .
Building on a historic partnership between two world-leading aerospace companies, AVIAGE SYSTEMS aims to elevate the future of flight by unleashing our world-class talent, cutting-edge innovation and powerful partnerships.