Fourth Prototype of C919 Completes First Fly
2019-08-01
Shanghai, China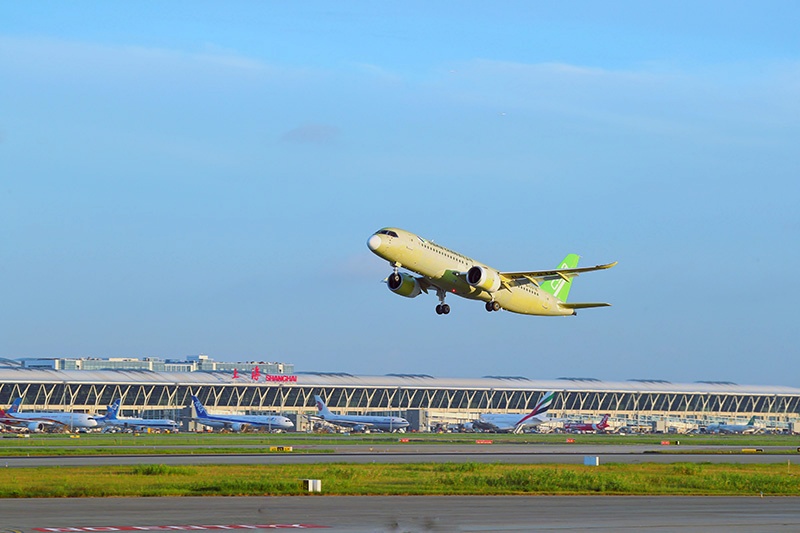 The 4th prototype of COMAC C919 (AC104) completed First Test Fly today at Shanghai Pudong International Airport. AC104 is dedicated to testing and airworthiness certification of the avionics systems of the C919. In the next half year, COMAC plans to fly 105 and 106, and accelerates its flight-test campaign with the total 6 prototypes. As the core supplier of C919 integrated avionics solutions across 3 packages, AVIAGE SYSTEMS' onsite and offsite engineering teams will fully support COMAC to fulfill the flight test tasks and certification milestones.
About Us
AVIAGE SYSTEMS is a 50/50 joint venture between General Electric Company (GE) and Aviation Industry Corporation of China (AVIC) .
Building on a historic partnership between two world-leading aerospace companies, AVIAGE SYSTEMS aims to elevate the future of flight by unleashing our world-class talent, cutting-edge innovation and powerful partnerships.