AVIAGE SYSTEMS is awarded Specialized and Sophisticated Enterprises Certificate
2023-03-16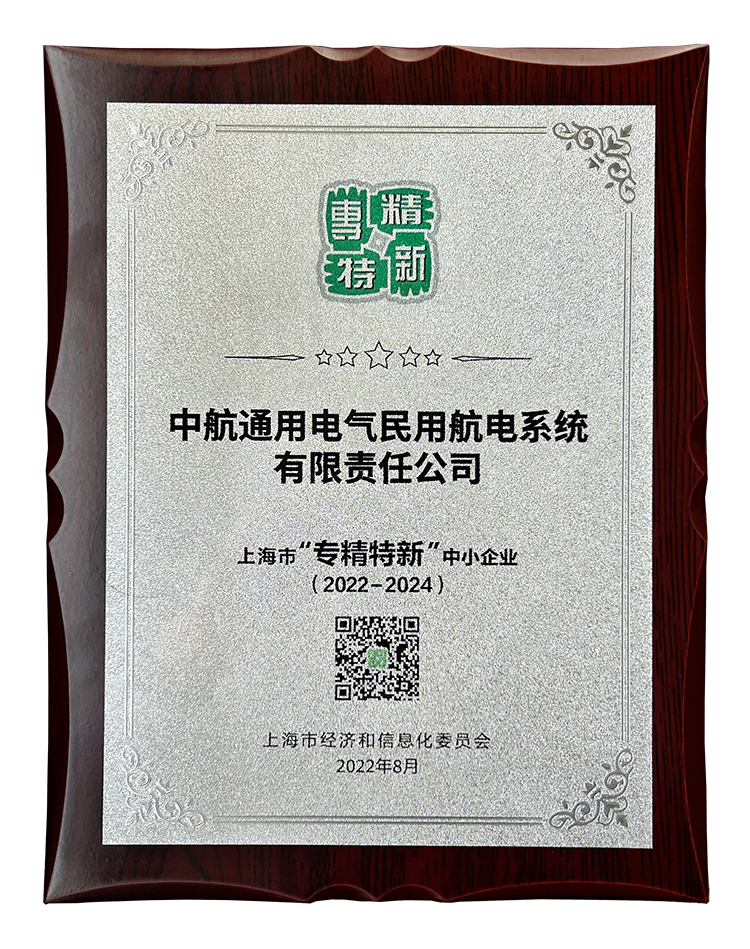 As a leading supplier of civilian avionics systems in China, AVIAGE SYSTEMS is awarded Specialized and Sophisticated Enterprises Certificate by SHEITC, due to its excellent technological innovation capabilities, as well as its significant advantages in the market and development potential evaluated by the committee.
In recent years, the state has attached great importance to and supported the innovation and development of Specialized and Sophisticated Enterprises, and they have also been favored by the capital market.
The honor of being a Specialized and Sophisticated Enterprises is the recognition of AVIAGE SYSTEMS' specialization, refinement, specialization, innovation ability and future development potential by government departments and professional institutions.
About Us
AVIAGE SYSTEMS is a 50/50 joint venture between General Electric Company (GE) and Aviation Industry Corporation of China (AVIC) .
Building on a historic partnership between two world-leading aerospace companies, AVIAGE SYSTEMS aims to elevate the future of flight by unleashing our world-class talent, cutting-edge innovation and powerful partnerships.