ZhuHai Airshow Wrap Up ǀ AVIAGE SYSTEMS showcases several Civil Aircraft Avionics Localization Solutions
2022-11-22
The 14th Zhuhai Airshow China is from Nov. 8 to Nov 13, 2022. Our booth is right next to COMAC. One of the key message we want to communicate through this airshow is that AVIAGE SYSTEMS is a trusted local supplier of core avionics and system integration with verified avionics system integration and certification capabilities by the C919 program. Meanwhile, we are continuously exploring new technologies and capacity building for China's large aircraft.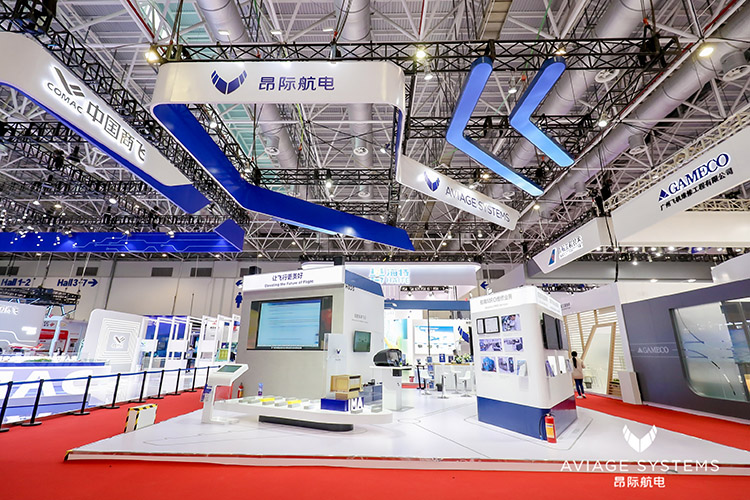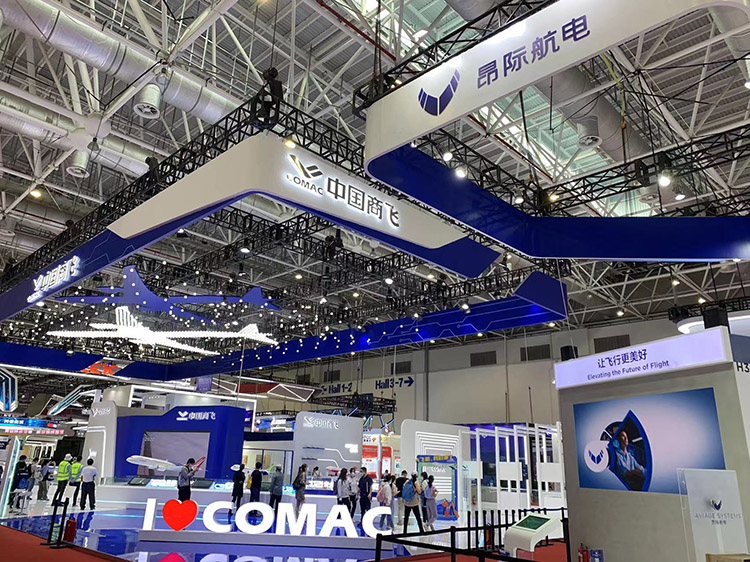 AVIAGE SYSTEMS also brought new technology and products and showcased at this airshow. First package is the core avionics solutions, Ecosystems, OMS and consulting service for civil aircrafts, second is new technology/solutions for AAM market, and BLU products to empower smart civil aviation.
AVIAGE SYSTEMS reaches outstanding achievements on this airshow.
·Delivers GPM-400 to Pantuo, a startup of eVTOL on Nov. 8th 2022. (Mrs. Zhang Qiong, CEO of Pantuo)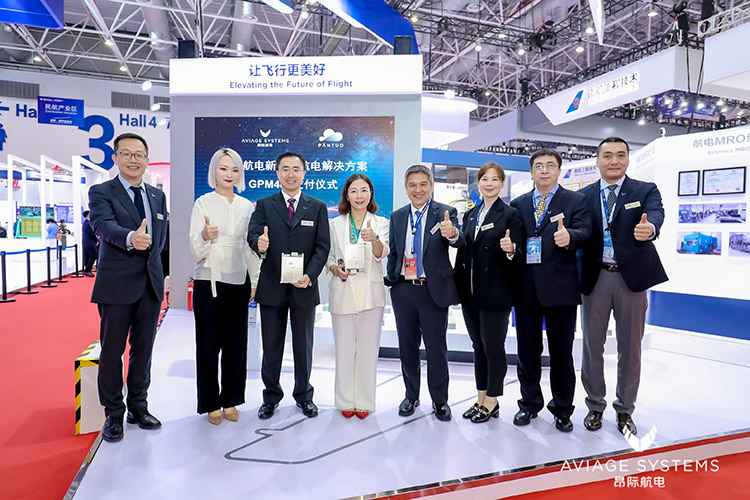 ·Signs MoU on Civil Aviation HUD System Project Promotion with AVIC Luoyang Electro-optical Equipment Research Institute on Nov. 8th 2022. (Online, Mr. Ding Hao, Department Leader of Civil Aviation, AVIC)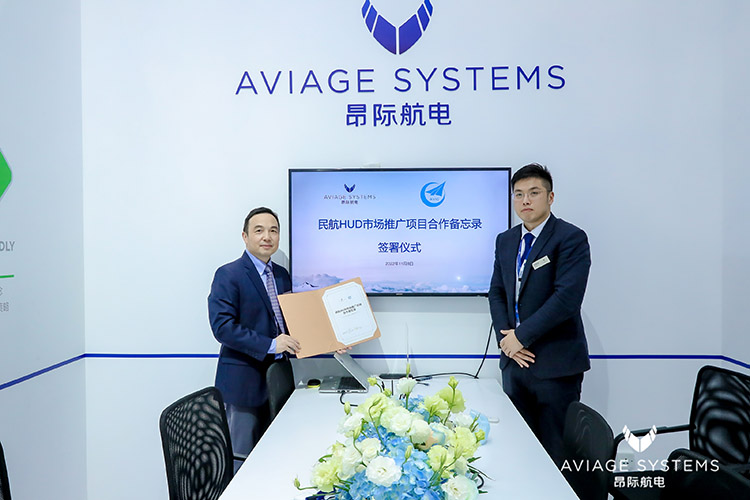 ·Signs MoU on Collaboration to Joint Develop AAM Avionics Suite Solutions & AT (Part 25) Avionics Systems Solutions with Taiyuan Aero-Instruments Co., Ltd. on Nov. 8th 2022 (Zhao Liang,VP of Taiyuan Aero-Instruments Co., Ltd)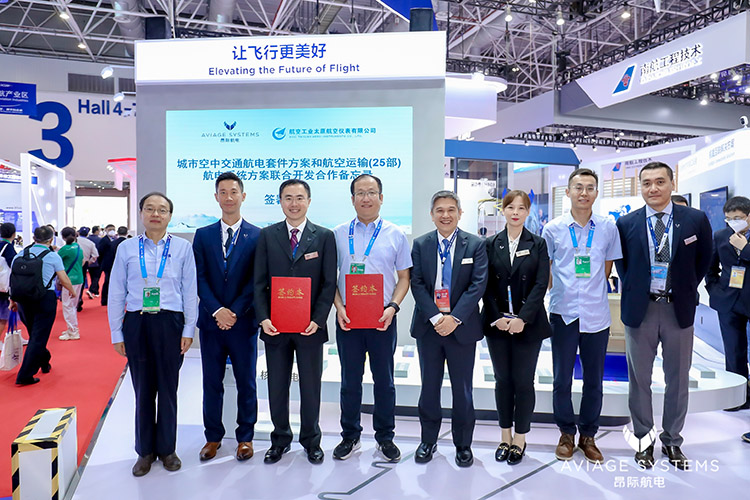 ·Discussed cooperation opportunity on airborne electronic system solutions, airworthiness certification support and autonomous flight technology for eVTOL with Zhejiang Lab on Nov. 9th 2022. (Xie Anhuan,eVTOL Program Leader of Zhejiang Lab)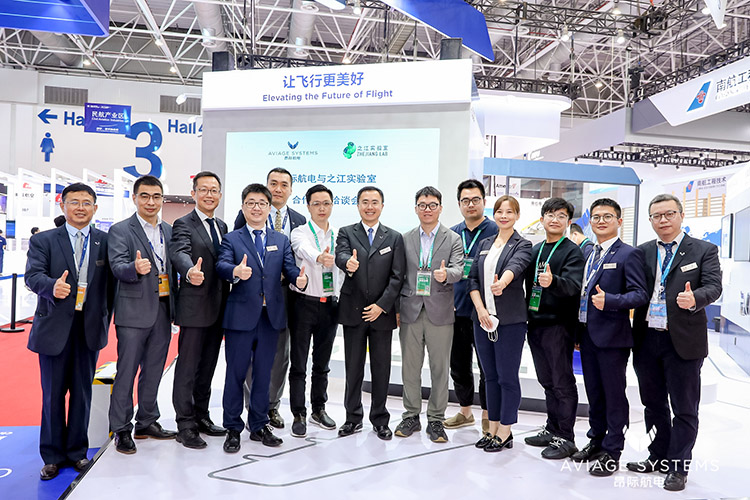 ·Signs MoU on Cooperation in R&D and Application of Aviation Equipment Positioning Technology with Global aerospace technology on Nov. 9th 2022. (Mr. Lin Weiguo, Chairman of Gaobo Group)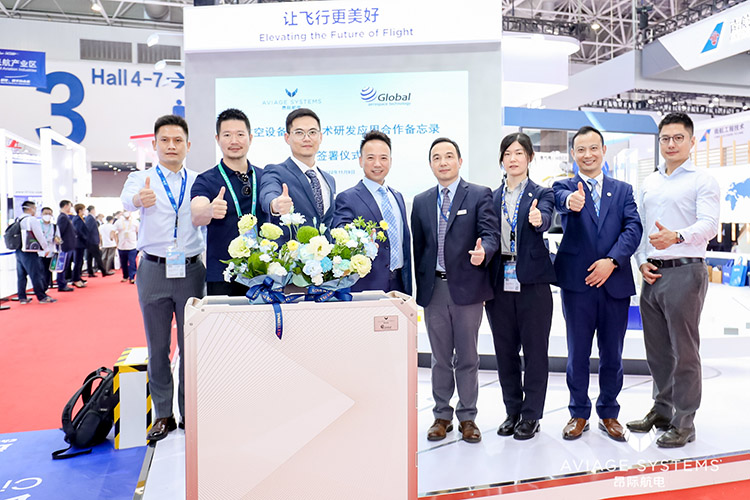 ·Signs Procurement agreement on C-ASR with Xiamen Airline on Nov. 9th 2022. (Mr. Tang Jianqi, VP of Xiamen Airline)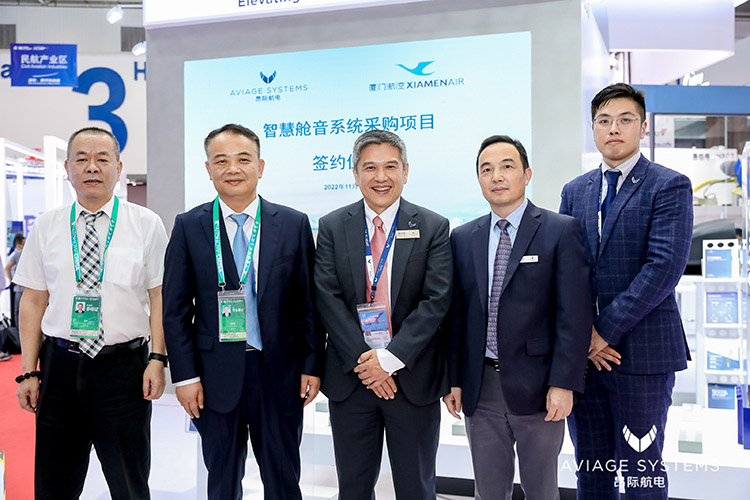 ·Signs Strategic Cooperation Agreement on airborne navigation system for AAM with CETC Galaxy Beidou Technology (Xi'An) Co., LTD. on Nov. 9th 2022. (Mr. Geng Yongchao, Chief Scientist of CETC)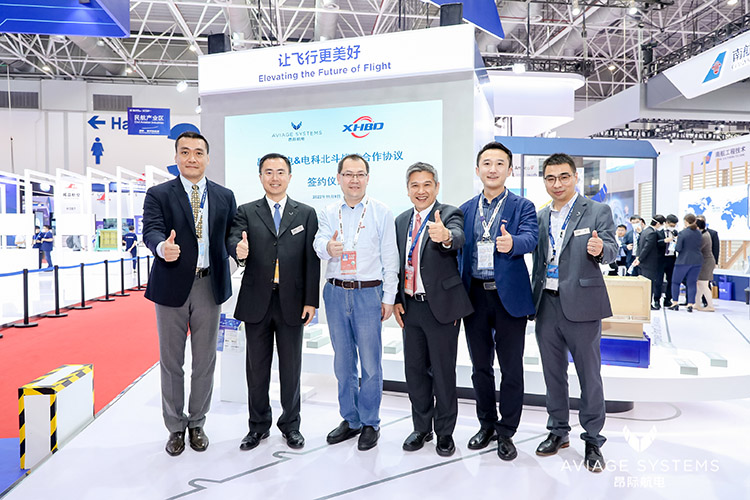 ·Signs MoU on Cooperation in R&D and Application of ACTU on Air temperature control equipment with Haier Biomedical on Nov. 10th 2022. (Online, Mr. Meng Zhigang, GM of Honghu)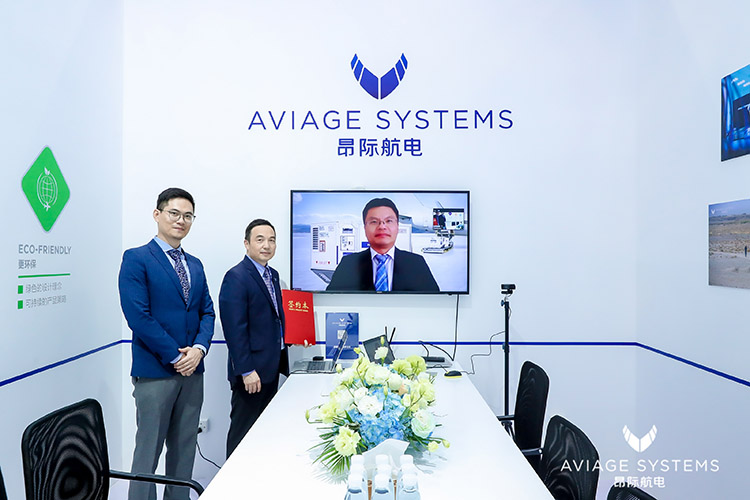 Mr. Deng Pingyu, Chairman of AVIAGE SYSTEMS, Mr. Xiang Weiming, VP of GE, President of GE China, President of GE Aerospace Great China, both visited AVIAGE booth.

About Us
AVIAGE SYSTEMS is a 50/50 joint venture between General Electric Company (GE) and Aviation Industry Corporation of China (AVIC) .
Building on a historic partnership between two world-leading aerospace companies, AVIAGE SYSTEMS aims to elevate the future of flight by unleashing our world-class talent, cutting-edge innovation and powerful partnerships.