Great Team Work – 2019 Dragon Boat Race!
2019-06-07
Shanghai, China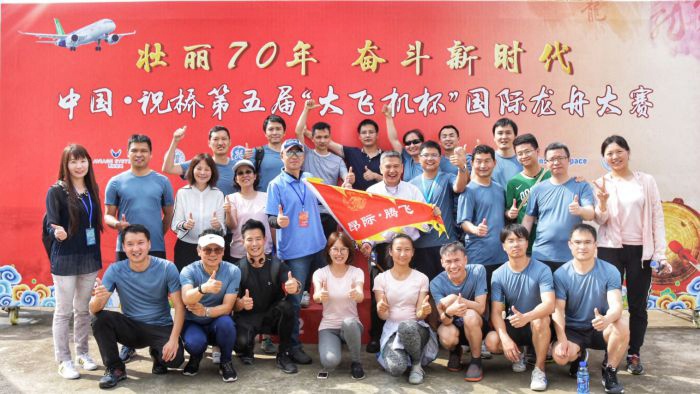 AVIAGE SYSTEMS participates in the dragon boat race held by Shanghai Zhuqiao Government and COMAC at Pudong to celebrate the upcoming Dragon Boat Festival which falls on June 7 this year. This race has been held for five consecutive years, and 18 teams from different companies, universities and government have participated. Our team of 18 crew members and 1 drummer achieved a great score of 57.71 seconds after only four training sessions. Congratulations to the team and enjoy the video as below!
About Us
AVIAGE SYSTEMS is a 50/50 joint venture between General Electric Company (GE) and Aviation Industry Corporation of China (AVIC) .
Building on a historic partnership between two world-leading aerospace companies, AVIAGE SYSTEMS aims to elevate the future of flight by unleashing our world-class talent, cutting-edge innovation and powerful partnerships.