Wave III GCAT Graduation and Wave IV Induction Ceremony Held on Dec. 20th
2019-12-20
Shanghai, China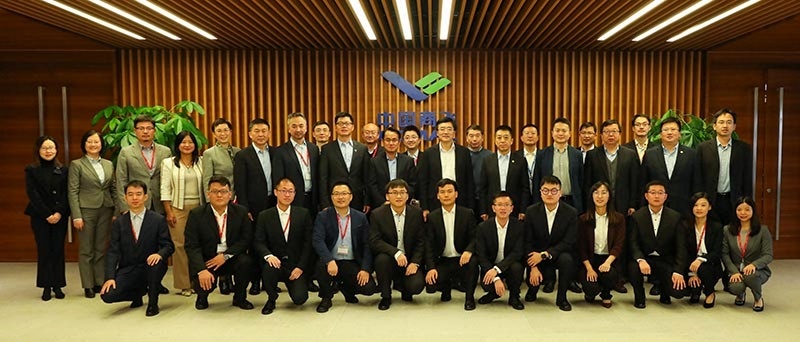 GCAT Graduation and Induction Ceremony was held in COMAC Headquarters on Dec. 20th, to celebrate the graduation of 16 Wave III GCAT members coming from COMAC, GE and AVIAGE SYSTEMS and welcome the 12 joining of Wave IV GCAT members.
Executive VP Zhu Zhiqiang and CHRO Doreen Ding participated to grand graduation certificates to Wave III graduates and to welcome new trainees on behalf of AVAIGE SYSTEMS. Yaming Qian from AVIAGE SYSTEMS made an excellent speech as mentor and Wave I GCAT alumina. 4 AVIAGE SYSTEMS GCAT members have graduated from the program after two years of challenging and rewarding learning experiences including the 12 months job rotation at GE Grand Rapids, and will move to the new transitioned roles. The new round GCAT program also welcomes another 12 trainees, 2 engineers from AVIAGE SYSTEMS will join GCAT Wave IV.
Congratulations to our GCAT grads as they start their next journey and welcome the next wave GCAT members. People development is the unwavering guiding policy of the Company and GCAT program is one of the many ways to develop our talents to build pipeline for the company, which AVIAGE SYSTEMS will continue to improve and promote.
About Us
AVIAGE SYSTEMS is a 50/50 joint venture between General Electric Company (GE) and Aviation Industry Corporation of China (AVIC) .
Building on a historic partnership between two world-leading aerospace companies, AVIAGE SYSTEMS aims to elevate the future of flight by unleashing our world-class talent, cutting-edge innovation and powerful partnerships.