AVIAGE SYSTEMS Joins the China Union Aviation Maintenance Alliance Platform
2019-11-29
Shanghai, China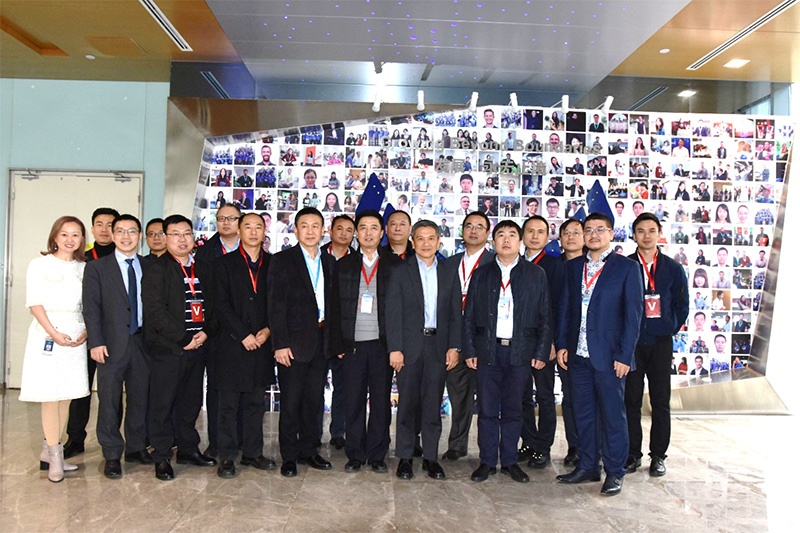 On 28th-29th Nov., the China Union Aviation Maintenance Alliance Platform — CUAMA launch conference was held in Shanghai. CUAMA is co-sponsored by 13 airlines, committed to alliance service sharing, AOG assistance, and domestic aviation industry procurement solutions. The conference was hosted by Spring Airlines Technology Development Jiangsu Co., Ltd. and co-organized by AVIAGE SYSTEMS. More than 120 people from airlines, airports and MRO companies attended the conference. AVIAGE SYSTEMS as CCAR-145 certified MRO service provider is one of the first batch suppliers joining CUAMA.
At the conference David Yu, Director of Operations of AVIAGE SYSTEMS introduced service solutions for airlines, including MRO services for Boeing 787 IMA, In-flight connectivity solutions, cockpit voice recording and recognition solutions as well as digital solutions. Grace Jiang, Director of Business Development joined the panel session of Digital MRO, covering topics of digital transformation of spare parts pooling and AOG support. After the conference, the alliance leadership team, including Spring Airlines, Loongair, Qingdao Airlines, Lanmei Airlines, Chengdu Airlines, Ruili Airlines, Donghai Airlines, Okair, Tibet Airlines, AIR Travel, and China Express, visited AVIAGE SYSTEMS. George Chang, President and CEO; Zhiqiang Zhu, Executive Vice President of AVIAGE SYSTEMS hosted the visitors and accompanied them for a company tour.
About Us
AVIAGE SYSTEMS is a 50/50 joint venture between General Electric Company (GE) and Aviation Industry Corporation of China (AVIC) .
Building on a historic partnership between two world-leading aerospace companies, AVIAGE SYSTEMS aims to elevate the future of flight by unleashing our world-class talent, cutting-edge innovation and powerful partnerships.