AVIAGE SYSTEMS wins HRoot Outstanding Employer in Greater China 2022
2022-12-02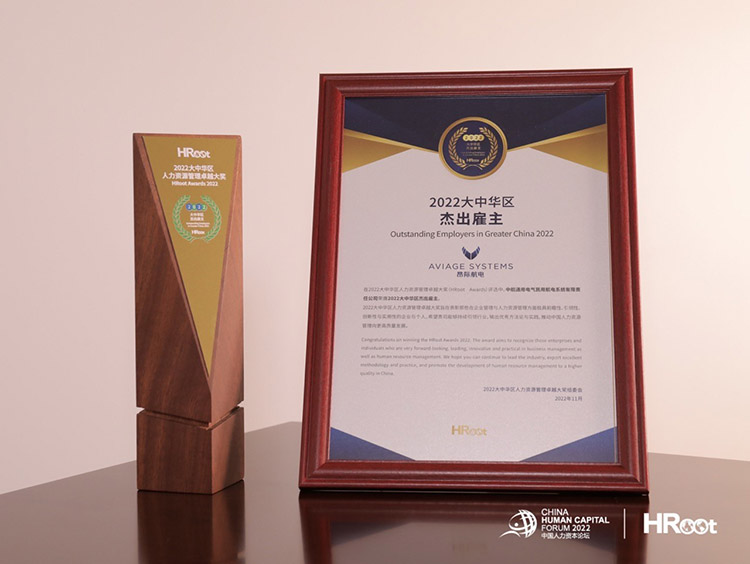 AVIAGE SYSTEMS is awarded the HRoot Outstanding Employer in Greater China 2022 for its outstanding performance in talent cultivation, people development, company culture and leadership development, as announced in 2022 HRoot Human Resources Management Excellence Awards in November.
AVIAGE SYSTEMS takes 10 years helping on China's Civil Aircraft Dream

AVIAGE SYSTEMS was established in 2012 to support the C919 Civil Aircraft Project. From the very beginning of the company's establishment, AVIAGE SYSTEMS has devoted itself to capability building of local-based technologies. After the ten years of great efforts and growth, AVIAGE SYSTEMS has attracted talents from various aviation and electronics fields and built them into professional talent echelons with its own characteristics.
AVIAGE SYSTEMS has diversified talent development strategies and provides multiple channels to help its employees grow in new domains and learn new knowledge, which supports company to successfully achieve business transformation. To cultivate and reserve professional technical and management talents for company's sustainable development, and to meet employees' development needs at different stages, AVIAGE SYSTEMS provides customized leadership and technical skill training programs to employees. The diversified company culture engages employees to realize their values through activities of hobby clubs and practice on corporate social responsibilities, which is the best interpretation for integrating innovation, inclusiveness, passion, external focus into their daily work.
Our employees have demonstrated extraordinary resilience and determination in the face of challenges over the past decade. The honor of winning Outstanding Employer Award is inseparable from every employee who worked and is working for AVIAGE SYSTEMS. We believe employees are the most important asset for a company to achieve a sustainable future that is why AVIAGE SYSTEMS makes an unwavering commitment to investing people and putting people first as a principle. This is the first time for AVIAGE SYSTEMS to win such award certified and selected by the third-party organization, which highly encourages us to continue providing improved talent training and development plans that help our employees continuously explore their potential and achieve their personal career goals.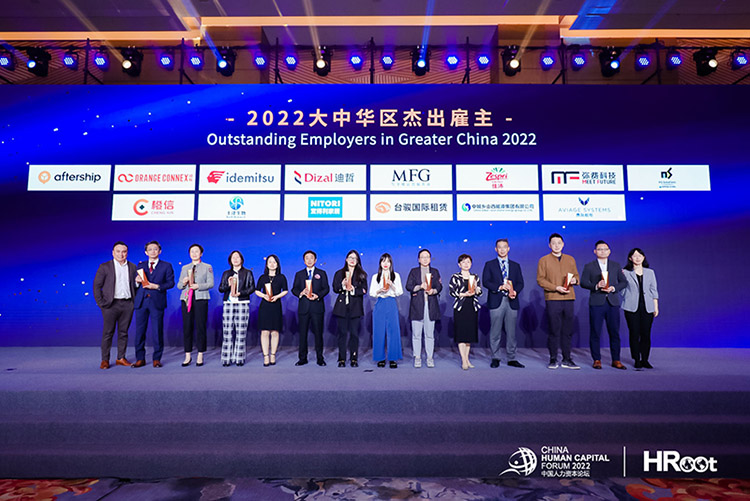 Human Resources Management Excellence Awards is hosted by HRoot, a leading human resources media company in China. With 16 years of professional selection experience, HRoot has become most authoritative and high-profile award in Greater China with strong influence and widespread attention. It aims to promote the development of human resources management in China and draw experience from the human resources management practices of outstanding global companies.
About Us
AVIAGE SYSTEMS is a 50/50 joint venture between General Electric Company (GE) and Aviation Industry Corporation of China (AVIC) .
Building on a historic partnership between two world-leading aerospace companies, AVIAGE SYSTEMS aims to elevate the future of flight by unleashing our world-class talent, cutting-edge innovation and powerful partnerships.