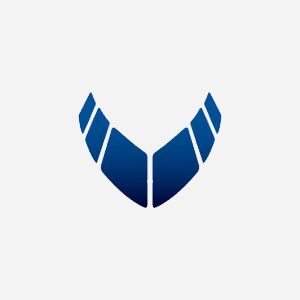 [ IRC5010 ] Principal System Engineer
Shanghai, China
Open Date:1 month ago
Brief Description:
You will work to design and develop our Avionics Suite solution to pursue new market opportunities including the definition of the architecture, the support to the safety analysis, and the definition of the requirements for given systems. A strong knowledge of the related systems and products is required as well as an experience in the development or in research projects of the Avionics Systems. In this role, you will be responsible for work that is less defined in scope, utilize your experience or expertise to solve problems, develop and execute objectives for self and others and have the ability to affect both short term and long term business goals.
Responsibilities:
Lead the definition of innovative and certifiable Avionics Suite architecture solutions and products.
Define high level requirements for the given systems and then break them into products.
Guide new products introduction activity and existing program execution;
Provide the technical and industry insights in support of the business review for new market opportunity pursuits.
Guide teams responsible for the execution of avionics systems development using sound engineering principles and adhering to industry and company avionics standards, practices, procedures, and product / system requirements.
Recommend approaches to meet technical, project and business objectives.
Demonstrate accountability for individual assigned work area in addition to supporting the assigned project technical teams and the wider organization.
Provide technical guidance and mentoring to senior level engineers identified/agreed in line with business needs;
Lead the capability building within the engineering group for the specialized area.
Contribute to the improvement of the system engineering methods and processes.
Provide worldwide certification expertise and stay current with the related rules making programs and new standards.
Translate consumer needs, business strategies and technological enablers into aviation experiences.
Lead definition the cockpit functions of innovative aircrafts.
Design HMI while taking the human factor into account as well as the pilot's constraints and Perform cockpit operations evaluation of new concepts on simulator.
Qualifications Required:
Minimum Bachelor degree in Electrical Engineering, Systems Engineering, Computer Engineering/Sciences, Mathematics, or other related Engineering and Science fields from an accredited institution.
At least 15 years of experience on developing avionics systems, of which at least 10 years in the cockpit display system domain with strong regulatory/standards awareness and products knowledge.
Strong experience with R&D work and proficient in TRL process
Extensive knowledge with requirements definition, requirements allocation, requirements management, systems integration, verification and certification.
Knowledge of various aircraft or avionics systems, including safety critical and/or utility system especially in the Communication and Navigation domains.
Experience in Avionics development on an eVTOL aircraft.
Proficiency in ARP4754A, DO-254 and DO-178 standards and compliance.
Knowledge of aircraft environmental standards such as DO-160.
Knowledge of safety analysis and assessment methods and constraints at the system and aircraft level.
Ability to take an innovative idea from a concept to a product.
Coaching and mentoring skills.
English language fluency.
Qualifications Desired:
Knowledge of various aircraft or avionics systems including the Integrated Modular Avionics (IMA) and the Flight Management System (FMS).
Extensive background in Aerospace electronics/avionics engineering and development and qualification including DO-297, DO-178, DO-254, and DO-160 standards.
Certification experience on a FAR/CS Part 23, 25, 27 or 29 aircraft.
Experience on remote pilot station R&D project
Strong technical aptitude, including engineering tools and systems.
Strong interpersonal and leadership skills, ability of guiding and influencing others.
Results driven, ability of working under pressure.
Ability to work in a cross-functional, global environment.
Proven record of successful project execution
We will build a capable, innovative, diverse, customer-oriented team with the best talent in our industry.
Join us with your application to recruiting@aviagesystems.com
About Us
AVIAGE SYSTEMS is a 50/50 joint venture between General Electric Company (GE) and Aviation Industry Corporation of China (AVIC) .
Building on a historic partnership between two world-leading aerospace companies, AVIAGE SYSTEMS aims to elevate the future of flight by unleashing our world-class talent, cutting-edge innovation and powerful partnerships.