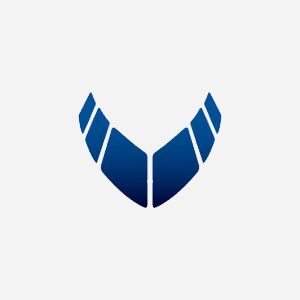 [ IRC4873 ] Entrepreneur in Residence
Shanghai, China
Open Date:1 month ago
Brief Description:
The EIR operates in lots of uncertainty at a fast pace. S/He works with internal cross-functional team across levels of seniority, helping take ideas from genesis to launch till deliver and beyond. S/he helps bring "the outside in" mindset into the process of launching a viable small business. S/He main responsibilities including:
Responsibilities:
§ Work with Strategic Marketing to understand key business drivers, challenges, and future opportunities.
§ Work as Product Management to solidify business plan for the assigned new business launch area;
§ Work as engineer to build and iterate early experiments of new products and business models. Then complete the product design along with customer expectations
§ Work with Business Development / Sales teams to convince potential customers about the value proposition of, source concept operations and use cases of, the new product
§ Work with supply chain and manufacturing to implement and iterate cost, quality and customer service strategies in the business plan
§ Cultivate and maintain strategic relationship with technology partners, enterprise architects, process owners, OEMs, airlines regulatory agencies and governments.
§ Identify resource needs, personnel structure, operating plan and process for the early operation of the new small business
§ Make recommendations on improving for pivoting strategy, timing, investment of the new business, based on real market signals and product launch feasibilities
§ Identify opportunities for lifecycle productivity improvement and drive for innovative effective design/certification methodologies.
Other tasks when assigned
Qualifications Required:
§ Bachelor's degree from an accredited university and major in engineering, computer science or Physics
§ At least 5 years of working experience in aviation industry
§ Minimum 3 years of relevant experience in product development, product management, product marketing, program management or business development
§ Experience in domain of digital system architecture, aviation computing, control, communication or electronics
§ Familiar with competitive landscape of aviation products in the global market
§ Willingness and ability to travel (up to 25%)
Qualifications Desired:
§ Master degree in electrical engineering or computer science, or MBA from top business school is preferred
§ A strong professional network builder to help drive the business creation toward success
§ Outstanding business communication skills (written/verbal)
§ A business mindset person who understand aviation electronics market trends, business models is comfortable with product positioning, go-to-market plan, value pricing, product/technology roadmap, competitive strategy, new product launch
§ A customer champion who embraces listening to customers and is skillful of translating customer needs
§ Highest level of integrity, honesty and credibility
We will build a capable, innovative, diverse, customer-oriented team with the best talent in our industry.
Join us with your application to recruiting@aviagesystems.com
About Us
AVIAGE SYSTEMS is a 50/50 joint venture between General Electric Company (GE) and Aviation Industry Corporation of China (AVIC) .
Building on a historic partnership between two world-leading aerospace companies, AVIAGE SYSTEMS aims to elevate the future of flight by unleashing our world-class talent, cutting-edge innovation and powerful partnerships.