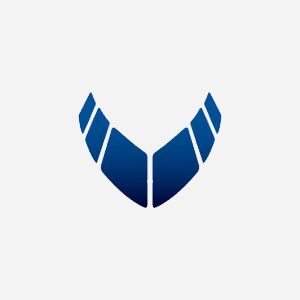 [ IRC4748 ] Principal Safety Engineer
Shanghai, China
Open Date:1 month ago
Brief Description:
The Principle Safety Engineer (Chief Engineer) is the Key Technology Authority deployed within Engineering organization in AVIAGE SYSTEMS and reports directly to the Chief Engineers Department(CED) leader. This role will demonstrate experience, leadership and accountability for system safety activities associated with avionics systems/products development for AVIAGE SYSTEMS. This role will provide independent and expert oversight of safety activities for all projects executed by AVIAGE.
The Principal Safety Engineer will provide technical leadership/direction to the Engineering organization on all safety aspects across full life cycle, and will provide technical oversight to the applicable safety aspects of project execution, pursuit activities and other design and development activities. This role will also contribute to cross-functions and/or cross-projects to resolve complex technical issues. He or she will be accountable to capability building, process development and improvement and regulations/standards compliance across the organization for systems engineering.
Responsibilities:
Lead to develop and maintain internal safety engineering processes and procedures that support the systems/products design, analysis validation and verification.
Provide safety technical leadership to the engineers supporting the assigned safety projects, mentor and develop junior safety engineers.
Provide independent evaluation/assessment for the project to ensure the products safety of flight requirements are met.
Lead to execute the systems/products design, analysis, or evaluation of assigned safety projects adhering to business standards, practices, procedures, and product/program requirements.
Lead to generate safety requirements and allocate to the system, subsystem and unit levels.
Lead to conduct safety analysis and assessments at the system, subsystem and unit levels.
Identify capability gaps, mitigations, and lead capability building activates in alignment with business strategy. Provide the technical consultation/mentoring, guidance and recommendations on avionics system safety assessment, fault tree analysis, common mode analysis, functional failure path analysis, safety requirements development, developing safety program plans, functional hazard analysis and failure modes effects and criticality analysis.
Participate as a presenter or reviewer in technical/project reviews as a safety representative as necessary.
Coordinate with suppliers to define their safety programs and oversee their efforts as needed.
Provide safety training to internal/ external customers, serve as a flight safety mentor and domain expert on accepted aviation industry safety assessment methods.
Participate in root cause investigations for problem solving, apply creative ideas, experienced judgment and sound analytical methods to solve complex problems critical to flight safety area.
Provide timely communications on significant flight safety issues or developments.
Lead the timely capturing and communicating safety lessons learned across projects and update processes and practices to address root cause.
Participate in program pursuit and support the proposal by developing safety programs specifically designed in response to internal and external customer requirements.
Maintains awareness of state-of-the-art avionics technology in the industry. Drives/contributes to avionics technology strategy and technology improvements, work with cross-functional leadership team to develop avionics technology & strategy.
Qualifications Required:
Bachelor degree or above, major in Avionics, Electrical Engineering, Systems Engineering, Computer Engineering/Sciences, Mathematics, or other related Engineering and Science fields from an accredited institution.
Minimum 15 years of safety engineering experience in system development environment of airborne/avionics or related industry.
Established expertise in safety analysis and assessment, safety requirements development and allocation.
Familiarity with relevant industry standards, especially ARP4754, ARP4761, DO178.
Demonstrated track record of leading technical projects and/or teams.
Familiarity with safety engineering practices and corresponding industry standards, procedures and methodologies.
Ability to work effectively and productively with team members and cross functional teams.
Proficiency with CAFTA or other commonly used industry safety software tools.
Able to travel internationally up to 20%
Strong written and verbal communication skills in English
Qualifications Desired:
Willingness to relocate to Shanghai, China.
Demonstrated safety engineering experience through full development life cycles of aviation products.Familiarity with IMA regulation and industry standards, especially AC20-170, DO-297.Familiarity with reliability, maintainability and testability engineering practices and corresponding industry standards, procedures and methodologies.Familiarity with system or software design, verification and validation processes.Strong technical aptitude, including engineering tools and systems.Strong oral and written communication skills, bilingual (EN&CN) is a plus..Strong interpersonal and leadership skills, ability of guiding and influencing others.Results driven, ability of working under pressure.Strong problem solving, interpersonal and leadership skillsFlight operations/Pilot experience
We will build a capable, innovative, diverse, customer-oriented team with the best talent in our industry.
Join us with your application to recruiting@aviagesystems.com
About Us
AVIAGE SYSTEMS is a 50/50 joint venture between General Electric Company (GE) and Aviation Industry Corporation of China (AVIC) .
Building on a historic partnership between two world-leading aerospace companies, AVIAGE SYSTEMS aims to elevate the future of flight by unleashing our world-class talent, cutting-edge innovation and powerful partnerships.