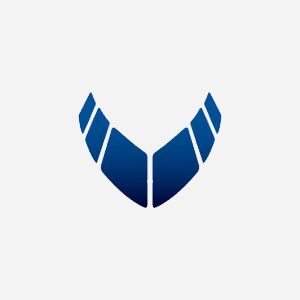 [ IRC4529 ] Supply Chain Engineer
Shanghai, China
Open Date:1 month ago
Brief Description:
The Supply Chain Engineer is responsible for developing supply chain strategies targeted to improve supplier performance to achieve business and operational objectives and managing supplier relationship to ensure on time delivery of products that meet AVIAGE SYSTEMS' expectation for quality, delivery and cost.
Responsibilities:
Collaborate with internal teams to execute supply chain requirements. Assist decision making process for supplier selection through the analysis of evaluation data, present recommendations.
Conduct system/process/product audits of suppliers and develop improvement plans with suppliers.
Function as liaison between sourcing, engineering, manufacturing and suppliers to resolve supplier quality issues and to provide technical support through product full life cycle.
Monitors quality performance, trends and manufacturing process improvements by coordinating with suppliers and verifying objective evidence. Improve supplier quality performance by conducting workshops at supplier locations, providing technical assistance in developing a quality plan, quality system, or other technical support as required.
Establish and grow supplier partnerships through training of contract requirements and customer expectations.
Refines and enhances product quality and processes by applying innovative continuous improvement and lean manufacturing/production principles and techniques to critical areas of a supplier's production. Grow and evolve the Continuous Improvement Database as a source of best practices.
Provides input on supplier capability, delivery and quality to product development teams to assist in work transfer, long term agreements and cost reduction activities.
Supports supplier work transfers, performs supplier capability analysis to support the source selection process, provides knowledge transfer to new suppliers and monitors the development of new processes and products at the supplier. Identifies risks and assists suppliers during the transition phase of the transfer.
Provide support for Receiving Inspection by preparing and maintaining inspection plans.
Understands statistical process controls by reviewing and maintaining applicable supporting documents (8D, DFMEA, PFMEA, Flow Charts, Control Plans, etc.). Analyzes data by completing hypothesis, normal distribution, and process capability analysis tests. Six-Sigma project portfolio management.
Able to work both independently and as part of the team to complete complex projects in a timely manner and within budget constraints.
Other duties as assigned by line manager.
Qualifications Required:
BS degree from an accredited university
5+ years in manufacturing engineering/industrial engineering role, production management experience a plus
3+ years of experience working with suppliers
Proficiency in MS Office tools
Good verbal and written communication, presentation and interpersonal skills
Highly motivated, self-starter, result driven, ability to multi-task and work under pressure
Qualifications Desired:
BS Degree in Manufacturing, Electrical, Mechanical, or Aerospace Engineering or equivalent
Technical capabilities including knowledge of 2D blueprints and model drawings
Knowledge in manufacturing processes related to machined components/structures, or machining processes, printed wiring boards, printed wiring boards assembly, cables and similar technologies
Knowledge in quality inspection and manufacturing engineering process
Able to establish standard process and procedures, and influence suppliers in the development and improvement of process instructions
Experience of quality management systems standards (AS9100/ISO9001)
Demonstrated background in Lean manufacturing tools including 5S, KAIZEN, TPM and Variation Reduction/Six Sigma, SPC/process control, supplier quality experience is a plus
Awareness of NADCAP knowledge
Awareness of IPC knowledge
Experience in performing PFMEAs
Demonstrate innovation, technical excellence and attention to detail
Quality audit experience (systems, process and product)
Disciplined approach to problem solving
25 - 50% travel
We will build a capable, innovative, diverse, customer-oriented team with the best talent in our industry.
Join us with your application to recruiting@aviagesystems.com
About Us
AVIAGE SYSTEMS is a 50/50 joint venture between General Electric Company (GE) and Aviation Industry Corporation of China (AVIC) .
Building on a historic partnership between two world-leading aerospace companies, AVIAGE SYSTEMS aims to elevate the future of flight by unleashing our world-class talent, cutting-edge innovation and powerful partnerships.