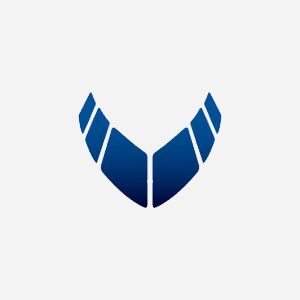 [ IRC4527 ] Senior Hardware Engineer
Shanghai, China
Open Date:1 month ago
Brief Description:
Responsibilities:
Capture, categorize, document and validate the requirements
Define board level functional architecture, choose the key technologies and components
Design and capture schematics, lead the design reviews
Write the design documents, including but not limited to hardware design specification, hardware verification plan, hardware development plan, hardware test procedure, hardware verification report, hardware and software interface specification, etc.
Write the layout and routing constraints, provide board level layout and routing directives to external PCB layout vendor, follow up the PCB layout/routing
Perform circuit calculations and analysis, including but not limited to power consumption calculation, MTBF calculation, signal integrity analysis, etc.
Generate the bill of material, interact with PCBA vendor to build prototypes
Interact with other engineers to insure proper implementation (production engineer, mechanical/thermal engineer, software engineer, system engineer)
Debug and test the prototypes, perform the environmental and regulatory tests, resolve all kinds of hardware issues
Lead procurement and manufacturing suppliers
Lead or support production engineer to design and test the production jig
Support project planning efforts and ensure execution to schedule and budget
Serve as a mentor to less experienced design engineers
Regularly meet/talk to technical vendors to refresh the technology awareness and catch up the industrial and technical trend
Perform other duties as assigned
Qualifications Required:
Bachelor's degree with at least 8 years in embedded electronics system design, implementation and verification.
Experience in civil Aerospace or alternatively in high-reliability high-availability transportation, automotive, telecom or industrial field is highly desirable.
Practical and solid design experience in high speed digital circuits, precision analog circuits, A/D, Op-Amps, DC/DC power supply, ARM Cortex A53 or later version based microprocessor, DDR3/4 interface, FPGA design (Verilog or VHDL), USB interface, Ethernet interface, SD card interface, Camera interface, LCD display interface, etc.
Theoretical and practical EMI/EMC experience, proficient in the EMI/ESD and lightning protection circuits design
Proficient in using one of hardware design tools, such as Mentor, Cadence, etc.
Proficient in using simulation tools (Pspice, Multisim, etc.) and calculation tools (Mathcad or equivalent)
Proficient in using lab equipment, including but not limited to Oscilloscope, logic analyzer, etc.
Good knowledge of state of the art PCB technology and components
Experience with driving suppliers
Fluent in English, both in written and oral, be able to communicate and discuss the technical issues and questions with global team in English, both in Email and on the phone
"Can-do" spirit, be able to quickly adapt to changing environment, rigorous
Qualifications Desired:
Knowledge of Avionics standards, ARP4754a, DO-254, DO-178B/C, ARINC 664, ARINC 429, ARINC 825-4, ARINC 653, etc.
Working knowledge of component failure mode, derating calculation, FMEA (Failure Mode Effect Analysis)
Avionics (DO160G) or automotive EMI/EMC troubleshooting and qualification testing
Ability to write software in either of the following languages: C, C++, Python, Ada, Java, Scala
Working knowledge in RF, WiFi, wireless (4G/5G) technologies and relevant circuits design
Working knowledge and experience in AI (voice recognition, image processing, machine learning)
We will build a capable, innovative, diverse, customer-oriented team with the best talent in our industry.
Join us with your application to recruiting@aviagesystems.com
About Us
AVIAGE SYSTEMS is a 50/50 joint venture between General Electric Company (GE) and Aviation Industry Corporation of China (AVIC) .
Building on a historic partnership between two world-leading aerospace companies, AVIAGE SYSTEMS aims to elevate the future of flight by unleashing our world-class talent, cutting-edge innovation and powerful partnerships.