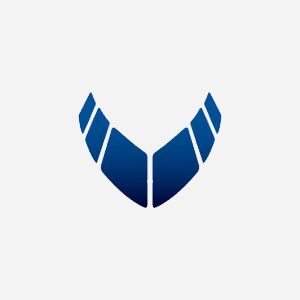 [ IRC4448 ] Engineering Project Planner/Analyst
Phoenix, US
Open Date:6 days ago
Brief Description:
In this role, you will support team to execute projects as directed by Engineering Project Manager. You need to work with Technical manager, cross-functional project teams within AVIAGE SYSTEMS, some external coordination, and perform activities that include planning, facilitating, tracking against timelines and budgets, status reporting to oversight bodies.
Responsibilities:
Coordinate with stakeholders to construct and maintain projects planning including resources demands, task dependencies, project deliverables and key milestones, and implementation including cost, schedule, & status control.
Monitor project progress and cost development, keeping the respective Technical Lead/Department Leader informed of variances to baseline and anticipated schedule, and financial impact to project execution.
Drive risk management and risk mitigation plan. Identify recovery plan and drive the execution to it when there are schedule delays.
Generate special ad-hoc studies, schedule analysis and milestone reports as required by Engineering Project Management Team.
Proactively manage the processes related to project management systems; e.g. Earned Value Analysis and Reporting, Risk Management, Resource Management, Action Items, Baseline Change Requests, etc.
Support technical teams in individual team schedule development, Activity Based Management (ABM) reporting, and Work Breakdown Structure (WBS) Dictionary definition.
Drive process definition and improvement for the benefit of efficiencies and cost savings.
Monitor the resource allocation, identify the resource gap and solution.
Establish strong working relationships with other location team.
Qualifications Required:
Bachelor's degree from an accredited university or college
Strong background in Microsoft Office software packages including MS Project, MS Excel
Strong communication and interpersonal skills
Strong organizational and analytical skills
Ability to work within a multi-discipline, cross-functional team to drive results
Fluency in written and spoken English
Qualifications Desired:
Ability to develop software tool/script or plug-in to support auto-generation of project performance metrics
Strong quantitative, negotiation, presentation and conflict resolution skills
Ability to adopt, define/improve and execute department processes in a fast-changing environment
Current PMP certification
Fluency in written and spoken Mandarin
We will build a capable, innovative, diverse, customer-oriented team with the best talent in our industry.
Join us with your application to recruiting@aviagesystems.com
About Us
AVIAGE SYSTEMS is a 50/50 joint venture between General Electric Company (GE) and Aviation Industry Corporation of China (AVIC) .
Building on a historic partnership between two world-leading aerospace companies, AVIAGE SYSTEMS aims to elevate the future of flight by unleashing our world-class talent, cutting-edge innovation and powerful partnerships.