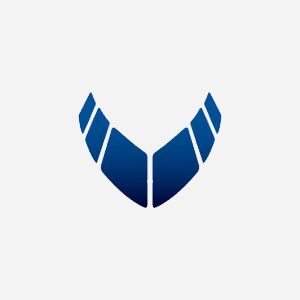 [ IRC4447 ] Principal Certification Engineer
Shanghai, China
Open Date:1 month ago
Brief Description:
The Principal Certification Engineer will demonstrate superior technical competency, passion for avionics, and the ability to mentor and influence others, demonstrate leadership and accountability for systems development and certification of products for AVIAGE SYSTEMS. In this role, you will integrate and develop system cert processes that meet business needs across the organization, manage complex system issues within Airworthiness and Certification, and perform certification work in the system area to ensure engineering compliance to applicable
CAAC/FAA/EASA regulations, be involved in long-term planning, and contribute to the overall business strategy.
Responsibilities:
The Principal Certification Engineer will demonstrate technical leadership in avionics systems development and certification for AVIAGE SYSTEMS Aviation Systems. The candidate is expected to
Provides technical mentoring for engineers or group of Engineers and develops/delivers Certification & Airworthiness related technical training
Serve as the Certification & Airworthiness domain expert
Collaborates with Joint System Team, Avionics Systems team and business leaders to ensure technical product excellence
Build technology relationships with industry committees, universities, government authorities and other companies
Lead system Certification related initiatives to ensure CAAC/FAA/EASA standards are met.
Interpret requirements of DO-297, ARP4754A and DO178B/C, and ensure internal AVIAGE SYSTEMS engineering development procedures in these areas are followed.
Ensure systems developed by AVIAGE SYSTEMS are the results of suitable, rigorous, and structured processes enacted throughout the product lifecycle.
Execute and provide guidance for the analysis / evaluation of assigned projects that meet business standards, practices and procedures as well as the product / program requirements
Apply creative ideas, experienced judgment and sound analytical methods to solve complex problems critical to the company.
These primary responsibilities are supported by and fulfilled through following tasks and responsibilities:
o Author certification plans, coordinate and drive certification activities in system perspective
o Conduct certification audits and SOI reviews
o Identify system certification counterparts of customer, suppliers and interparty supply partners, establish and maintain relationship with required external and internal interfaces
o Lead Joint Cert Working group and provide necessary coordination and agreed oversight for ISA partner collaboration work to ensure that customer requirements are understood and being achieved through AVIAGE avionics system package.
o Provide certification training to internal / external customers, serve as a system certification mentor and domain expert for DO-297 and ARP4754A engineering standards
o Interface with and provide support to regulatory authorities
Qualifications Required:
Bachelor of Science in Engineering, or Computer Science from an accredited college or university
Minimum 10 years of experience in an aircraft certification and system development environment, at least 6 year of experience leading system certification projects
Demonstrated experience and competence in ARP4754A, DO-297, DO178B/C and AC 20-170
Understanding of the relationships between certification and other disciplines such as aircraft safety process (FHA & PASA, PSSA, SSA, etc.) and knowledge of ARP4761
Strong personal code of ethics and high levels of integrity
Strong problem solving, interpersonal and leadership skills
Qualifications Desired:
Demonstrated experience to lead certification projects in system certification for civil aerospace programs, proven ability to guide and influence others
DER or equivalent background, other professional certifications is a plus
Familiarity with major aircraft subsystems, particularly Avionics system and associated regulations, familiarity of DO-330, DO-254 and DO-160G is a plus
Proficiency in TC, STC, TSO/ETSO/CTSO approval process, CAAC AP, FAA FAR, EASA CS, Advisory Circulars, Orders and Notices
Experience interfacing with the CAAC, FAA, EASA, other regulatory agencies, aircraft manufacturers and 3rd party suppliers is a plus
Familiarity with the CAAC Airworthiness Procedures (AP-21-12 & 13 for CTSOA & PMA) is a plus.
Experience with multi-discipline aspects of FAA FAR and EASA CS
Competent at writing technical documents and delivering verbal presentations to senior leadership (both in English and Chinese)
Ability to communicate effectively with all levels of the organization, external customers and authorities
We will build a capable, innovative, diverse, customer-oriented team with the best talent in our industry.
Join us with your application to recruiting@aviagesystems.com
About Us
AVIAGE SYSTEMS is a 50/50 joint venture between General Electric Company (GE) and Aviation Industry Corporation of China (AVIC) .
Building on a historic partnership between two world-leading aerospace companies, AVIAGE SYSTEMS aims to elevate the future of flight by unleashing our world-class talent, cutting-edge innovation and powerful partnerships.