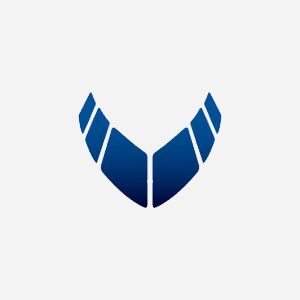 [ IRC4429 ] Principal Systems Engineer
Shanghai, China
Open Date:1 month ago
Brief Description:
Theprincipal systems engineerwill act as an expert in the field and as the significant contributor to R&D activities related to AVIAGE SYSTEMS' next generation airborne systems and products. This role requires strong GNSS/BDS background, strong communication skills and to be a self-driven person.
This role will interact with product managers, R&D focal and business development teams to generate product concepts, requirements and technology maturation. You will need to coordinate with extended teams located at AVIAGE global sites in China and US.
Responsibilities:
Recommend approaches to meet technical and program requirements
Lead GNSS/BDS technical and relevant product roadmap development and perform trade studies to assess and select the right emerging technologies.
Remain current with the state of the art within the field
Lead and develop GNSS/BDS technical capabilities in line with business needs
Prototype and demonstrate advanced designs for validation and proof of concepts.
Design and Develop state of the art solutions for airborne systems and airline applications.
Generate technical documentation in accordance with engineering policies and procedures
Support project planning efforts and ensure execution to schedule and budget
Develop action plans to anticipate and respond to problems
Communicate project status, business issues, and significant developments
Provide training and mentoring to less experienced engineers
Qualifications Required:
Bachelor's degree in Communication, Navigation, Geomatics/Surveying, or Engineering
10+ years of industry experience in GNSS/BDS development
In-depth technical knowledge of GNSS
In-depth technical knowledge of BDS
Hands on product development experience on GNSS/BDS
Systems Engineering expertise applied to complex technical solutions
Self-driven and fast-paced learner
Team player with good inter-personal skills
Qualifications Desired:
Master's degree in Communication, Navigation, Geomatics/Surveying, or Engineering
Knowledge of various aircraft or avionics systems, including safety critical and/or utility system within a FAR Part 25 aircraft
Extensive background in Aerospace electronics/avionics engineering and development and qualification including DO-178, DO-254, and DO-160 standards
Good oral and written communication ability in English and Chinese
We will build a capable, innovative, diverse, customer-oriented team with the best talent in our industry.
Join us with your application to recruiting@aviagesystems.com
About Us
AVIAGE SYSTEMS is a 50/50 joint venture between General Electric Company (GE) and Aviation Industry Corporation of China (AVIC) .
Building on a historic partnership between two world-leading aerospace companies, AVIAGE SYSTEMS aims to elevate the future of flight by unleashing our world-class talent, cutting-edge innovation and powerful partnerships.