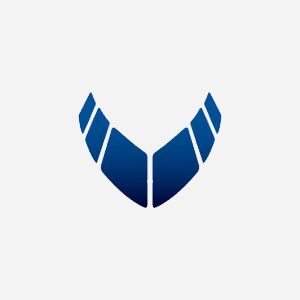 [ IRC4416 ] Systems Engineer-Avionics Systems
Shanghai, China
Open Date:1 month ago
Brief Description:
The Avionics Systems Engineer demonstrates leadership in leading a small virtual project team (3-5 engineers) independently. In this role you will be responsible for work that is well defined in scope, manage the project, define the technical solution based on requirement utilize your experience or expertise to solve problems, develop and execute objectives for self and others and have the ability to effect short-term and some long-term business goals. You will also need to communicate clearly work expectation to team members and make sure project execution goes according to or exceeds plan.
Responsibilities:
Provide technical leadership on projects that meet technical and program requirements
Lead the planning and execution of design, implementation, and verification of assigned projects using sound engineering principles and adhering to business standards, practices, procedures, and product / program requirements
Communicate project status, business issues, and significant developments to internal and external stakeholder
Formulate and implement plans with EPM to achieve technical requirements, scheduling, and contract commitments
Assure proper documentation of technical data generated for the assigned projects and/or tasks consistent with engineering policies and procedures
Develop action plans to anticipate and respond to problems
Develop technical capabilities of self and others in line with business needs
Participate as a presenter or reviewer in technical and program reviews
Build solid relationships with key customers and suppliers
Protect the Intellectual Property rights of the Company
Qualifications Required:
Bachelor's degree in Engineering, Physics, Mathematics, or Computer Science
Strong avionics background
Understanding and practice of ARINC4754, knowledge of SYS-PRO-001
Proven project capability
Strong oral and written communication skills
Qualifications Desired:
Master's degree in Engineering
At least 7 additional years of experience in engineering in the Aviation Industry
Strong interpersonal and leadership skills
Ability to understand and implement customer and industry standards
Strong process orientation in approach to work
Ability to influence others, create cohesive groups and lead small teams
Ability to engage and build positive relationships with both internal and external customers
Project management and team organization experience
Project scheduling experience
Specific experience of working with the following aircraft systems; Integrated Modular Avionics.
Specific experience of working within two or more of the following development lifecycle phases; Requirements Capture and Development, Detailed Design, System Integration, Verification.
Specific experience of working with two or more of the following standards; ARP4754, DO297, DO254, DO178, DO160, ARINC 424, ARINC 429, ARINC 615, ARINC 653, ARINC 661, ARINC 664, ARINC 665, ARINC 702, ARINC 706, ARINC 735, ARINC 768, ARINC 816, ARINC 818, ARINC A825.
Specific experience of using either Commercial Off The Shelf (COTS) or proprietary systems modelling tools to define, optimize or configure system designs.
We will build a capable, innovative, diverse, customer-oriented team with the best talent in our industry.
Join us with your application to recruiting@aviagesystems.com
About Us
AVIAGE SYSTEMS is a 50/50 joint venture between General Electric Company (GE) and Aviation Industry Corporation of China (AVIC) .
Building on a historic partnership between two world-leading aerospace companies, AVIAGE SYSTEMS aims to elevate the future of flight by unleashing our world-class talent, cutting-edge innovation and powerful partnerships.