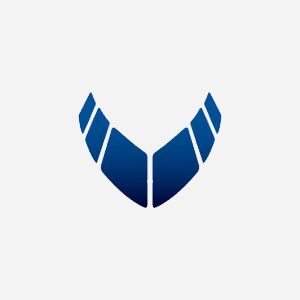 [ IRC4414 ] Maintenance Program Engineer
Shanghai, China
Open Date:1 month ago
Brief Description:
The Maintenance Program Engineer is responsible formaintenance engineering analysis and facilitate the maintenance tasks to support on building technical publication. In this role, you will develop, verify and maintain the technical publication to support on product transition to operation. Also, you are expected to provide the technical assistance, guidance, recommendation and training on product operation and maintenance.
Responsibilities:
Act as the maintenance engineering subject domain expert, to plan and perform the maintenance engineering analysis and elicit the requirements of maintenance during operation.
Plan and conduct the activity of building technical publication and/or data module to support on the product Enter Into Service.
Communicate with all levels of customer personnel to ensure effective support of the product operation and maintenance.
Provide technical assistance, guidance and training to assigned Customers in the proper operation, maintenance, and troubleshooting of products and ground support equipment, including the use and proper interpretation of data and technical instructions.
Review, analyze, report, and make recommendations regarding reported avionics products malfunctions to ensure a continuous reduction of disruptions for customers.
Performance data analysis to proactively identify potential problem areas or trends requiring further investigation.
Monitor trends and forecast the requirements for spare and other maintenance related consumables based on data driven forecast models.
Analyze and make recommendations regarding required maintenance to ensure alignment with customer requirements
Assist the customer in scheduling maintenance and workload to ensure assets are available to meet schedules
Review effectiveness of maintenance actions to identify training needs
Assist in the preparation of data reports, training materials, presentations, publications and other materials as needed
Travel as required to support customers, as well as customer conferences in the China and other locations, as required
Continuously build and improve the customer service operation processes
Qualifications Required:
Bachelor's degree from an accredited university or college.
Minimum of 7 additional years of experience in development or maintenance for Avionics Products
Qualifications Desired:
Knowledge of maintenance engineering, reliability, trending and forecasting.Skill in intermediate to advanced use of MS Excel, Word and PowerPoint, Statistical Data Analysis.Writing skills including grammar, spelling, punctuation and composition.Strong oral and written communication skills. Strong interpersonal and leadership skills. Demonstrated ability to create accurate and visually effective spreadsheets, reports and graphs which represent complex information in a clear way.Demonstrated ability to conduct research, analyze finding, and prepare clear and concise reports and recommendations.Demonstrated ability to lead programs / projects. Ability and willingness to travel as required
We will build a capable, innovative, diverse, customer-oriented team with the best talent in our industry.
Join us with your application to recruiting@aviagesystems.com
About Us
AVIAGE SYSTEMS is a 50/50 joint venture between General Electric Company (GE) and Aviation Industry Corporation of China (AVIC) .
Building on a historic partnership between two world-leading aerospace companies, AVIAGE SYSTEMS aims to elevate the future of flight by unleashing our world-class talent, cutting-edge innovation and powerful partnerships.