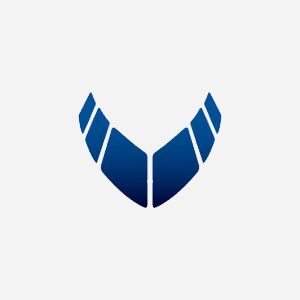 [ IRC4247 ] Program Manager
Shanghai, China
Open Date:1 month ago
Brief Description:
The Program Manager of Large Scale Program Joint Systems execution will be responsible for the overall program execution for the Sino-Russian new Large Scale aircraft program.
In this role program manager will be responsible for establishing, maintaining, and controlling the Avionics Systems commercial baseline (Scope, deliverables, pricing, Business case, EVMS, Risk identification/mitigation, customer interface, commercial impact assessments & tracking). System program manager will integrate and develop processes that meet business needs across the organization, manage complex issues within functional areas of expertise, be involved in long-term planning, and contribute to the overall business strategy. The system program manager also should lead the cross-packages system integration from program management perspective.
Responsibilities:
Maintain effective communication and technical coordination with COMAC, UAC, CRAIC(Sino-Russian JV) and partners-AVIC, GE and 3rd partiesResponsible for the Schedule (IMS) and the reconciliations with multiple parties.Leadership of budgeting process and activities for the programPerformance management – Activity Based Management, Earn Value ManagementRisk management / mitigationObsolescence managementDrive the NPI process, review and the critical action closures.Lead overall contract negotiations including LOI (Letter Of Intent) phase and Master Contract phase.Coordinate functional support activities to meet the customer's requirements and satisfy AVIAGE business goalsEstablish design concepts, criteria and engineering efforts for product research, development, integration and testingEstablish milestones and monitors adherence to master plans and schedule for the pursuit and the execution during JDP and the following phases of the program.Identify program problems and obtains solutions, such as allocation of resources or changing contractual specificationsAct as primary customer contact for the program for system activities, lead program review sessions with customer to discuss change, schedule, and technical performanceManage, develop, and coordinate customer requirements of the Avionics systems and define integration requirements across multiple IPT's (3rd party, AVIC, GE, AVIAGE) that support the development, testing, integration and operations of Display Systems, OMS/FRS, and IMA Participates as required in Joint Change Control Board
Qualifications Required:
Established skill and proven experience for large scale program execution.
Bachelor degree in Engineering from an accredited college or university
Minimum of 10 years of experience in Product Development/program/project management in Aviation/Avionics Industry
Broader knowledge in deepth in Avionics industry.
Demonstrated leadership skills and proven track record of managing multi-disciplinary teams, including flight test, engineering, operations, and logistics
Ability to build alliances to form strong, effective teams
Demonstrated commitment to develop, drive, and manage programs in a highly competitive market
Excellent written and verbal communications, ability to present complex issues to multi-level audiences of COMAC, UAC, CRAIC, AVIC, GE and 3rd parties.
Ability to lead multi-disciplinary teams including engineering, operations, account management, contracts, and logistics
Ability to interpret and report results to senior management as well as customers at the general officer level
Ability to effectively communicate progress, status and issues to internal and external Customers
Experience working with international customers
Qualifications Desired:
§ MBA or MS in Engineering or advance degree
§ Rich experience in engineering project management or subcontract management in Electronics or Aviation industry with complicated electronics products .
§ Lean and Six Sigma Black Belt preferred
§ Strong oral and written communication skills
§ Strong interpersonal and communications skills
§ Rich experience on the multi sites and global working enviornments .
§ Strong problem solving, quantative, and analytical skills
§ Ability to work in high stress enviornment
§ Experience in Aviation indusrty
§ Ability to organize and prioritize work and to meet deadlines
§ Ability to handle multiple simultaneous projects
§ Demonstrated oral and written communication skills in English.
We will build a capable, innovative, diverse, customer-oriented team with the best talent in our industry.
Join us with your application to recruiting@aviagesystems.com
About Us
AVIAGE SYSTEMS is a 50/50 joint venture between General Electric Company (GE) and Aviation Industry Corporation of China (AVIC) .
Building on a historic partnership between two world-leading aerospace companies, AVIAGE SYSTEMS aims to elevate the future of flight by unleashing our world-class talent, cutting-edge innovation and powerful partnerships.