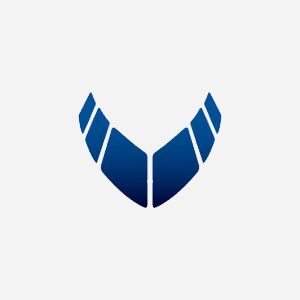 [ IRC4587 ] Entrepreneur in Residence
Brief Description:
The EIR operates in lot of uncertainty at a fast pace. He/she works with internal cross-functional teams across levels of seniority, helping take ideas from genesis to launch till deliver and beyond. He/she helps bring "the outside in" mindset into the process of launching a viable small business. His/her main responsibilities include:
· Work with Strategic Marketing to understand key business drivers, challenges, and future opportunities.
· Work as Marketing and Product Management to solidify business plan for the assigned new business launch area.
· Work with Business Development / Sales teams to convince potential customers about the value proposition of, source concept of operations and use cases of, the new product.
· Work as engineers to build and iterate early experiments of new products and business models. Then complete the product design along with customer expectations.
· Work with supply chain and manufacturing to implement and iterate cost, quality, and customer service strategies in the business plan.
· Identify resource needs, organization structure, operating plan and process for the early operation of the new small business.
· Make recommendations on improving or pivoting strategy, timing, investment of the new business, based on real market signals and product launch feasibilities.
· Other tasks when assigned.
Responsibilities:
Qualifications Required:
Bachelor's degree in Electrical Engineering or Computer Science.
At least 3 years of working experience in aerospace industry.
Minimum 4 years of relevant experience in new product development, new business creation, or technical marketing / applications engineering.
A domain expert in aviation computing, control, communication electronics.
Willingness and ability to travel internationally (up to 20%).
Qualifications Desired:
Master degree in Electrical Engineering or Computer Science, or MBA from top business schools is preferred.
Experience with being a founder / co-founder of successful technology start-up is highly valued.
A strong professional network (investors, mentors, founders, technologists) needed to help drive the business creation toward success.
Outstanding business communication skills (written/verbal).
An intelligent risk taker who is comfortable with operating in uncertainties, and is biased toward taking actions.
A business mindset person who understands aerospace electronics market trends, business models; is comfortable with product positioning, go-to-market plan, value pricing, product/technology roadmap, competitive strategy, new product launch.
A lead-by-influence practitioner who is good at driving cross-functional project teams to meet demanding cost/schedule/scope objectives.
A customer champion who embraces listening to customers and is skillful of translating customer needs.
A technologist who understands and innovates in dependable computing, networking, software architecture, analytics; has dealt with at least 2 different products.
Strong executive presence.
Highest level of integrity, honesty, and credibility.
我们致力于为行业最优秀的人才提供成长、创新的多元文化,以及良好的职业发展机会。
发送你的申请至 recruiting@aviagesystems.com