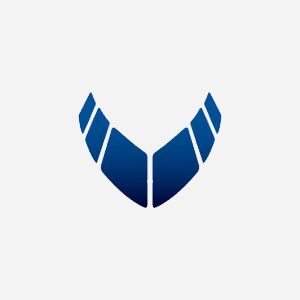 [ IRC3442 ] Senior Systems Engineer
Brief Description:
The Senior Systems Engineer will be responsible for supporting the Cockpit Display System (CDS) pursuit as directed by the Display System Technical Lead, the successful applicant is also expected to support the ongoing program of which AVIAGE supplies the CDS. Furthermore, this role is required to have extensive domain/product knowledge within the Cockpit Display System. It is expected that the successful candidate will help to define the display platform and application development processes and concepts based on industry standards and regulations.
Responsibilities:
Support pursuit technical lead to define a competitive CDS solution, update plans and process for a new part 25 civil program pursuit
Experience on ARINC 661 standard, A661 server and widget design (including requirement and architecture) for cockpit display system
Interface with customers and act as a technical domain expert on Display eco-system
Provide supplier oversight and technical issues resolution with existing CDS program
Support the establishment/update of sound system/module requirements capture and development processes, system design process, methods and concepts
Document related technical data of assigned projects in conformance with engineering policies and procedures
Conduct architecture activities at appropriate system/module levels
Integrate processes across functional areas to improve coordination and maximize efficiency
Help to make significant decisions and recommendations on complex issues to achieve long-term results and strategic objectives
Execute design, analysis, and evaluation of assigned projects adhering to business standards, practices, procedures, and product/program requirements, manage corresponding project schedules and costs
Provide training to engineers on system design process, methods and concepts
Qualifications Required:
Minimum Bachelor degree in Electrical Engineering, Systems Engineering, Computer Engineering/Sciences, Mathematics, or other related Engineering and Science fields from an accredited institution.
At least 10 years of experience in aviation, of which at least 5 years of avionics experience.
Proficient Cockpit Display System domain knowledge and regulatory/standards awareness.
Knowledge of and proficiency in system level requirements definition, requirements allocation, requirements management, systems integration, verification and certification.
Experience with ARINC 664 Data Network, ARINC 429, ARINC 661, ARINC 825, Data Conversion and various system interfaces.
Proficiency in ARP4754A standard and compliance.
Ability to engage and build positive relationships with both customers and internal and external employees.
Qualifications Desired:
Extensive background in Aerospace electronics/avionics engineering and development and qualification including DO-297, DO-178, DO-254, and DO-160 standards.
Strong technical aptitude, including engineering tools and systems.
Knowledge of safety analysis and assessment methods and constraints at the system and aircraft level.
Cockpit Display System/products knowledge such as head down display, HUD, EVS, SVS, etc.
Experience with suppliers in technical and/or programmatic oversight role
Extensive experience in the proposal/capture process
Knowledge of modeling and simulation tools such as SCADE.
Human Factors Experience is a plus.
Strong interpersonal and communication skills, ability of guiding and influencing others.
Results driven, ability of working under pressure.
Ability to work in a cross-functional, global environment.
Extensive program execution experience on medium to large system development
Strong customer communication skills and effective supplier management
我们致力于为行业最优秀的人才提供成长、创新的多元文化,以及良好的职业发展机会。
发送你的申请至 recruiting@aviagesystems.com